Matchmaker in container transport
Experience the power of a network that works for you. Driven by technology, amplified by each other. UTURN unifies demand and supply in a clear and efficient manner, as connector for seamless and optimised container transportation.
Gain access to many high-quality carriers for the best price on the market.
Get off to a flying start in any market, both domestically and internationally.
Receive responses from all available carriers for your transport request within a minute.
Benefits
Achieve more with less
More efficient. Faster. Together. Those are the key benefits of UTURN; a smart platform where shipper and carrier connect, and everyone benefits. Optimise your container transport with the best carriers at the lowest prices in all European ports.
Save 25% on operational and freight costs with UTURN.
The best match
Limited capacity
Market price not guaranteed
Dependent on a single party
Limited capacity
Average market price
Time consuming to manage
Always capacity
Best market price
Better results in less time
A bit cliché perhaps, but no less true: we are a young and driven team with a sincere passion for transport. We do, however, believe that this industry has room for improvement. Since 2017, it's been our mission to make container transport more efficient and sustainable, from which a 1000 clients across multiple countries are already reaping the benefits.
Get started
This is how it works
Register and create your first order
In all European ports and for various types of container transport.
Determine your target price

Use our price calculator to determine the best price.
Get responses from screened carriers
Or make the order available for preferred carriers first.
Discuss details directly with carrier
You only pay for executed transport orders.
Save time and money
Get more done in less time with the best price and largest capacity!
Here's why shippers choose UTURN
"By making use of the UTURN carrier network, our efficiency has increased and costs have been reduced. We also use UTURN with our own carriers to find the right balance"
Aad Vlasblom
Supervisor Planning at Samskip
"The platform is built by people who are experienced in logistics, which is noticeable in everything. The combined invoice is very convenient and saves a lot of time"
Marc Jansen
Director Operations at Hupac
"The carrier network UTURN provides saves a lot of time for me, because transport market capacity is transparent"
Quintus Opschoor
Transport coordinator at Mission and relief
"Before 6-8 truckers had to be called for one shipment, now we are reaching 50 truckers at once, UTURN saves a lot of money!"
Kristian Meyer-Morgenstern
Manager Equipment Control Department at COSCO SHIPPING Lines Germany
"By using UTURN we optimise our internal processes and communication with carriers. In this way we are able to focus on the best service for our customers"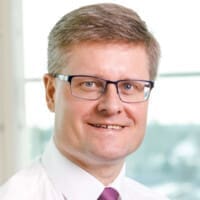 Kari-Pekka Laaksonen
CEO at Samskip
"With UTURN we can monitor all milestones of our container freight closely. Calling and e-mailing to get updates on the unloading process is not needed anymore"
Rik Pek
CEO at Broekman Logistics
Customer success stories
Discover how our customers benefit from UTURN